Brunswick Zone
17210 N. 59th Ave.
Glendale, AZ 85308
(602) 978.1777



This is where you want to go to unwind and spend time with friends and family after work or any time. The beautiful Brunswick Zone in Glendale AZ has everything you need for a fun and enjoyable day or evening. Super clean, super friendly, snack bar, lounge, a full pro-shop, convenient parking, and more. This is the place to be anytime you're looking for a little fun and exercise or if you're a high average bowler looking for some competition on the lanes. Or maybe you just want to grab a bite to eat or drink. Join a league and go bowling at the Brunswick Zone in Glendale today!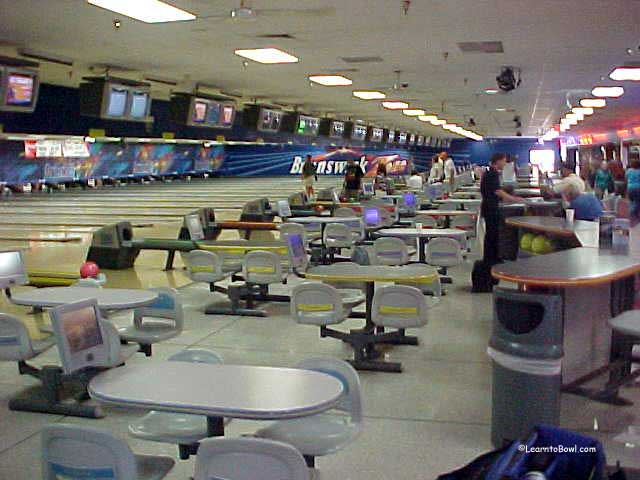 Glendale Bowlers Picture Page - Click on a bowlers name/number,etc.
Then click your "back" or "backspace" button to return to this page.

The Bowlers


---
April 28th, 2009
Brenda
(2)
(3)
(4)
(5)
(6)
(7)
---
---
The Staff/Coach - David & Jon (2) Duffy

Many thanks to Jon at the Bowlers Advantage Pro Shops for all he does to promote the great sport of bowling and making bowling more fun and enjoyable for everyone. When you want an advantage on the lanes, see the great folks at the Bowlers Advantage Pro Shop inside the Brunswick Zone Bowling Center.

The Bowler's Advantage Pro Shop is a top notch pro shop with all the latest in equipment, supplies, and are up to date on new and innovative techniques for drilling your new bowling ball.
Contact Jon Crow by email when you click here,
or call him at 602.708.1811.
---
This section reserved for some of the top bowlers at the Brunswick Zone in Glendale.



Men must average 215, women 195 to earn a spot in this section.

---
PBA bowlers, top amateurs, special guests/coaches are invited to join us.