Wayne's Lanes,
Canaan, Vermont
(802) 266-8833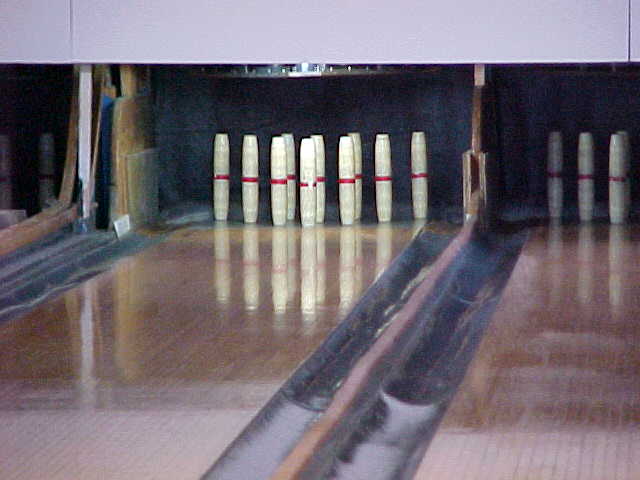 ---
August, 2006
The Picture Page - Click on a bowlers name/number,etc.
Then click your "back" button to return to this page.

Pete (2) Robbie (2) (3) Duffy

Robbie is the owner and is my friend who nicknamed me Duffy in High School in about 1974.

---
What a blast to bowl candlepins again after 30 years. What a pleasure to bowl in another smoke-free bowling center. Robbie just completed the new, larger, walk-in cooler to accomodate their increased bar business since smoking has been banned. Call and ask Robbie to verify what his business has done since the people and politicians of VT have decided to "do the right thing".
---
Please visit Wayne's Lanes and send us the pix and we'll be happy to post them here for you.